A spokesman for the US politician's business empire said on Wednesday that Donald Trump will scrap $1 billion of planned investments in Britain if he is banned from entering the country.
British lawmakers are expected to debate whether the Republican presidential candidate should be barred from Britain for an alleged "hate speech", a move the Trump Organization said would set a "dangerous precedent".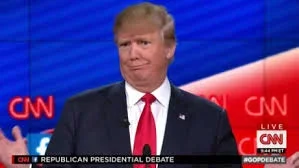 The organisation said the US tycoon had planned to invest a total of £700 million pounds (950 million euros, $1 billion) in two golf courses he owns in Scotland.
"Any action to restrict travel would force The Trump Organization to immediately end these and all future investments we are currently contemplating in the United Kingdom," spokesman George Sorial said in a statement.
"Westminster would create a dangerous precedent and send a terrible message to the world that the United Kingdom opposes free speech and has no interest in attracting inward investment."
Parliament is due to debate whether Trump should be banned on January 18, after an online petition calling for him to be barred gathered more than 570,000 signatures.
Y
ahoo!News