Republican presidential candidate Donald Trump has called for a halt to Muslims entering the US, in the wake of the deadly California shootings.
In a campaign statement, he said a "total and complete" shutdown should remain until the US authorities "can figure out" Muslim attitudes to the US.
At a rally in South Carolina hours later, frontrunner Mr Trump repeated the pledge, to loud cheers.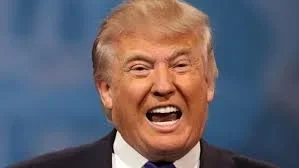 Criticism from the White House and other Republicans was swift.
Mr Trump's comments were contrary to US values and its national security interests, a statement from the White House said.
Republican Jeb Bush, also running for president, said the New York businessman was "unhinged".
Mr Trump's statement was delivered as the US comes to terms with its deadliest terror attack since 9/11.
Last week a Muslim couple, believed to have been radicalised, opened fire and killed 14 people at a health centre in San Bernardino.
Source: BBC