The US Supreme Court on Tuesday quashed an appeal that had blocked a now-expired version of Donald Trump's anti-immigration decree.
The decision was mostly symbolic victory to the Republican president because the legal context had become outdated; the second version of the decree prohibited for 90 days entry into the United States to travelers from six Muslim-majority countries.
The March 6 decree, opposed by the states of Maryland and Hawaii, was suspended.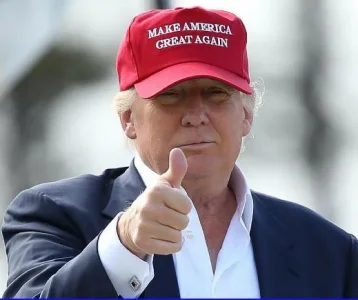 Courts of appeal, respectively, in Richmond, Virginia and San Francisco, California, upheld the suspension decision in May and June.
On Tuesday, the Supreme Court quashed the appeal decision on the Maryland ruling, with the suspension in Hawaii still valid but its days likely numbered.
The White House at the end of September issued a new decree that permanently bars nationals of seven countries from crossing US borders, in the interest of US national security.
The American Civil Liberties Union also has filed suit over the latest version of the ban.
AFP