Ebonyi state Government has called on parents to desist from having more children than they can cater for.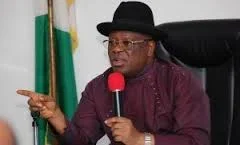 Commissioner for Health, Dr. Daniel Umezuruike, disclosed this in Abakaliki while inaugurating the state's family planning advocacy working group.
He said: "The only way surviving is family planning and the only way of reducing very negative health indices of maternal mortality is family planning. If you don't control your population and it gets to population explosion, it goes with all the negative indices: poverty, ignorance and disease."
He added that 248,000 children in the state need to be enrolled in primary schools this year to achieve basic education for all children in the state and that the number will increase to 453,000 if nothing g was done to promote family planning in the state.