The Senate was full of Drama yesterday when the Senate Minority Leader, Senator Godswill Akpabio refused to apologise to his colleague, Danjuma Goje over uncomplimentary comments and, what was described as an attack on his integrity and personality.
According to Leadership newspaper, the drama started when the Senate Minority Leader accused Senator Goje of not doing enough in his state in the area of infrastructure when he held sway as governor between 2003 and 2011.
Senator Akpabio who took his turn to contribute to the 2016 budget, turned the heat on his colleague when he described the 2016 budget as "uncommon ", but went further to state that, "I want to commend the President for raising capital expenditure to 30 per cent, but for me it is nothing new, it might be new to my Colleague Goje because while as governor he did not place premium on capital expenditure, but for me I was doing between 80 to 83 per cent of my budgets on capital projects and that is why there is massive developments in Akwa Ibom under my leadership.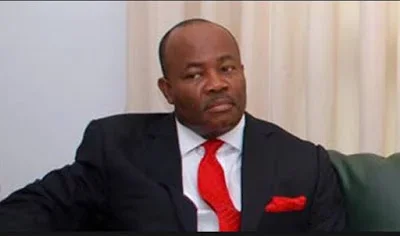 "If you go to Akwa Ibom, you will see those developments", he added.
Senator Akpabio also said the N400million proposed for the Niger Delta Development Commission, NNDC was grossly inadequate, adding that the Federal Government presently owes NDDC about N700Million.
But in a swift reaction, Senator Goje raised a point of order, drawing attention of the Senate to what he referred to as, "attack on his image and reputation ", accusing the Senate Minority Leader of deviating from the main issue of budget debate and misrepresentation of his views.
Attempts by Goje for his colleague to either withdraw his comments or apologise were in vain.
Last edited: