An ethnic militia suspected to be Tarok from Langtang South local government in Plateau State have sacked 13 villages in Ibbi local government area of Taraba State.
A statement signed by secretary and chairman of Ibbi citizen Forum, Mallam Garba Ibbi and Adamu Inusa respectively said the militia teamed up with a militant group from Wukari area to carry out their deadly activities that claimed the lives of several persons.
Governor Darius Ishaku of Taraba State, while answering questions from newsmen in his office yesterday, said he was aware of the sacking of communities in Ibbi, adding that he had contacted the Plateau State governor over the matter.
"I informed my Plateau State counterpart over the matter and we arranged to meet along with Nasarawa and Benue state governors to discuss and resolve the matter," Darius said.
The terror group under the leadership of one Shek has sacked residents of these communities and enthroned their tribesmen as leaders of the affected villages," the statement said.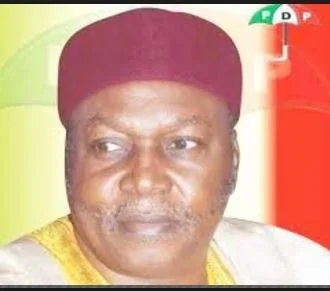 The militia had, according to reports, also annexed the villages and installed their tribesmen as village heads.
The villages now under the Tarok from Plateau State are Tapga, Anguwar Kwalla, Kurmin Sauri, Ruwan Dutse, Bada Koshi, Zantun, Maje Biyu, Mala, Kogin Wase, Dan Wase, Koso, GidanYamare ,Kati and Gidan Kye.
It was further gathered that the militia have also taken over houses, farmlands and fishing ponds.
Residents who were forced to flee the area are said to be taking refuge in Jalingo, Yola, Gombe, Mutum Biyu and other towns.
However, the Plateau State government said last night that it had no official security report that any ethnic group from the State had crossed into Taraba to perpetrate such act. .
Last edited by a moderator: