132 Nigerians are currently on death row in China, Indonesia and Singapore for drug related offences.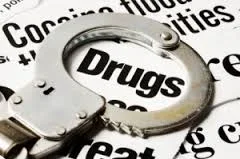 Nigeria stands to lose no fewer than 132 citizens who are on death row in various prisons across Indonesia, China and Singapore. While the Taiwan Embassy in Abuja denied knowledge of any Nigerian on death role in its country, the story is totally different in Indonesia who, last week, put four Nigerians to death by firing squad.
Sunday Sun investigation at the Indonesian Embassy, Abuja, revealed that 11 Nigerians are currently on death row, having been sentenced to death at various times by Indonesian courts. They were sentenced to death on drug-related offences, which largely centered on being in possession of heroin and other narcotics.
Obinna Nwajagu, Michael Titus Igwe, Hillary .K. Chimezie, Stephen Rasheed Akinyemi, Humphrey Ijike alias Doctor, Gap Nadi alias Papa, are some Nigerians whom the Indonesian government may execute any time from now.
Others awaiting death in Indonesia include, Eugene Ape alias Felixe, Ekfere Dike Ale Kamal alias Samuel, Seck Osmane/Cajetan Uchenna Onyenworo, Samuel Iwuchukwu Okoye and Hansen Anthony Nwaolisa.
Some human rights groups had sometime in April 2013, petitioned the National Assembly over the fate of 14 Nigerians awaiting death in Indonesia. The groups, World Alliance for Against Terrorism, Violence and Inhuman Treatment and Committee for the Defence of Human Rights (CDHR), also urged the federal government to wade into the matter.
Click here to read more
SOURCE: THE SUN