The Department of State Services (DSS), yesterday, nabbed Internet fraudsters, working in collaboration with an employee in the Office of the Accountant General of the Federation (OAGF), to steal N4.5 billion realised from the Treasury Single Account (TSA).
A statement issued in Abuja by the DSS spokesman Tony Opuiyo yesterday said the arrest of the four suspects, led by one Sunny Okoh , was a major breakthrough in carrying out their mandate of providing actionable intelligence that would lead to crackdown on such threats.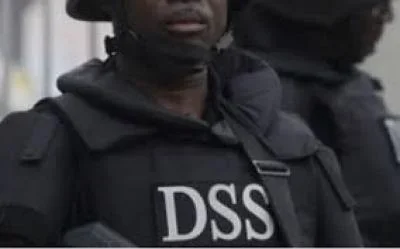 He said: "A credibility problem would have arisen over the TSA policy if these hackers had succeeded in their plan and thus lent credence to the critics of the policy that it ought not to have been introduced and implemented."
He said the suspects had already been handed over to the Economic and Financial Crimes Commission (EFCC) for further investigation and prosecution .
According to the statement, "The suspected fraudsters intended to use a software they had sourced and codes released to them … to hack government accounts in the Central Bank of Nigeria (CBN) and defraud the government of this huge sum", thereby creating a credibility problem for the financial policy.
- Guardian