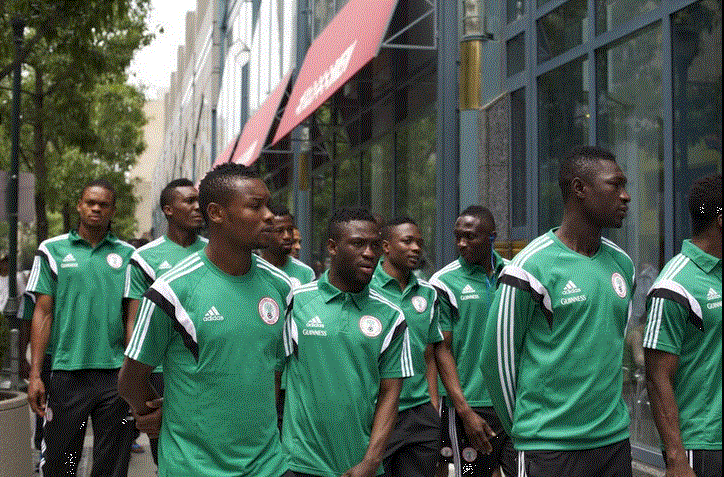 For participating and helping qualify Nigeria for the 2014 FIFA World Cup tournament in Brazil,every Super Eagles player that took part in that process would be entitled to some thousands of dollars,money accruing from the FIFA subvention.
Much as it will not be a uniform earning across board,some of the players will earn more than others having taken part in both the qualifiers and the World Cup proper.
Payment of the appearance fee was a bone of contention for the team in Brazil,and they even had to miss a training session before the game against France in protestation,demanding to be paid for qualifying for the World Cup.
"It was not a flat rate, but some of the players like Enyeama, who were involved in both the qualifiers as well as the World Cup in Brazil got as much as $130,000," an official was quoted as saying on Africanfootball.com
"There was a big issue among the senior players whether those who were part of the qualifiers should also get something. At the end of the day, skipper Joseph Yobo prevailed that they also have to be included."
"So, even some players like John Utaka and Raheem Lawal, who played just a couple of qualifiers, will also get something."
Also the team officials like like the physios,and other backroom staff would equally be getting about $25,000.