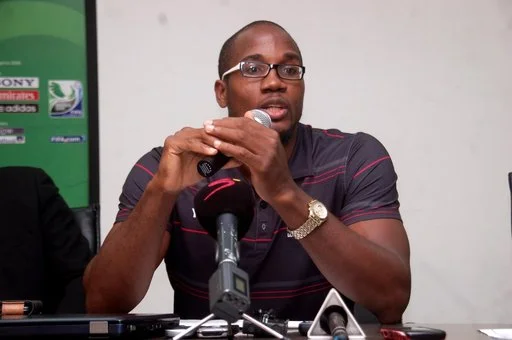 With the outbreak of Ebola Virus Disease(EVD) across West Africa,organisers of the Chika Chukwumerije Sports Foundation (CCSF) have postponed the yearly International Taekwondo Tournament.
At least 300 athletes from about eight countries take part in the Taekwondo tournament which is now in its third edition.
Chukwumerije explained that they are postponing the games in order to take precautionary measures.
"In recent weeks, a new challenge in the form of the Ebola epidemic in the West Africa region has struck a fearful chord across the nation, as attempts have been stepped up by the relevant authorities to confront this danger in Nigeria," Chukwumerije said in a statement.
"The 2013 CCSF Opens had 320 athletes in attendance from 8 countries, 24 states in Nigerian, 6 universities, 7 clubs, the Nigeria Police, Armed Forces and Paramilitary formations. In addition, there was an overall influx of 1,200 persons over the 2-day event.
"The 2014 edition is expected to be even bigger, with 11 countries (9 from West Africa) expected to be in attendance, and a total audience of 1,500 over the 2-day event (including 200 school children from 10 schools in FCT Abuja).
"The best case scenario of tackling the viral spread is projected by some experts to be in the range of 3 – 6 months, during which the CCSF Opens is scheduled to take place. In light of the slim chance of providing an ideal environment for a highly unlikely scenario of an Ebola viral spread, organizers of the CCSF Opens have decided to err on the side of caution and postpone Nigeria's best Taekwondo tournament till further notice," he added.