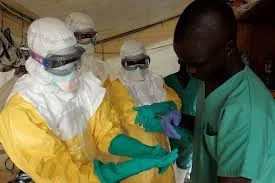 The World Health Organization on Friday said the world's worst #Ebola outbreak, which has already affected four countries in West Africa, is likely to get worse in the coming months.
"The likelihood is that things will get worse before they get better," Keiji Fukuda, the WHO's head of health security, said.
"We are fully prepared for the outbreak to be at a high level for a number of months", he added.

click here to read more
#Nigeria #Liberia #WHO