Edo State deputy governor, Dr Pius Odubu, yesterday debunked allegation that he sponsored native doctors to kill his boss Governor Adams Oshiomhole, saying that the allegation was being fuelled by mischief makers and blackmailers who are bent on destroying his cordial relationship with his boss, Leadership reports.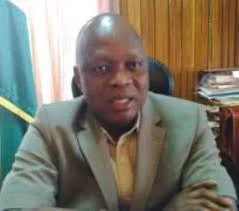 Meanwhile Dr Odubu has also raised the alarm over alleged plots by some persons to circulate fliers around Benin City with a view to further destroy his image and further fuel crisis between him and the governor.
Oshiomhole was reported to have told party leaders at a reconciliation meeting called to settle the political rift between the governor and his deputy that he Odubu paid a witch doctor to kill him over the governor's preference to back Mr Godwin Obaseki, a governorship aspirant of the APC.
In a statement signed by his chief press secretary yesterday, Odubu said, "As a practicing Catholic, Dr Odubu will not do anything that is unbecoming of a true Christian in the name of politics. God knows that he has never had any pact with any witch/native doctor to kill anyone or avenge for him and he will never condescend to that extent.