Ibrahim Magu, acting chairman of the Economic and Financial Crimes Commission (EFCC), joined President Muhammadu Buhari for Ju'mat service at the presidential villa in Abuja on Friday.
After the prayers, the anti-graft czar, according to The Cable exchanged pleasantries with some dignitaries before leaving.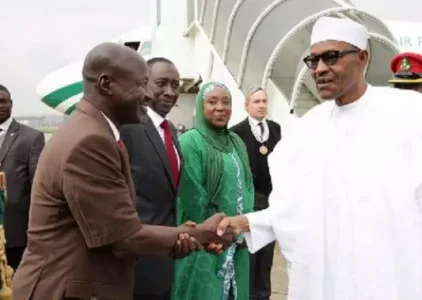 He did not hold any meeting with the president.
This is the first time both men would be seen together publicly since the levelling of corruption allegations against Magu.