The nation's electricity woes may worsen in the coming weeks as liquidity and gas supply issues are threatening the operation of its biggest power station, Egbin.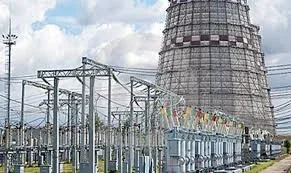 The Managing Director and Chief Executive Officer, Egbin Power Plc, Mr. Dallas Peavey Jr., told Punch correspondent in an exclusive interview that the owners of the plant might be forced to consider shutting it down if the challenges remain unresolved.
Egbin, which is located in Lagos, was acquired in 2013 by Kepco Energy Resource Limited in collaboration with its technical partner, Korea Electric Power Corporation, during the privatisation of the successor companies carved out of the defunct Power Holding Company of Nigeria.
Asked if the company had any challenge in paying gas suppliers, he said, "We do because we are owed N86bn and we in turn owe the gas suppliers approximately N30bn. We are working on payment plans.
"We think if this is not addressed in the next couple of weeks, we are going to take the hard look at shutting down, because we can't afford running it any longer. That's a dire prediction."
Peavey said the company owed banks $325m as it had to borrow to overhaul the plant after it was acquired to enable it to operate at its installed capacity of 1,320 megawatts.