Sahara Group, owners and operators of the Egbin Power Station, on Monday said the company was working towards attaining 10,000 megawatts by 2025.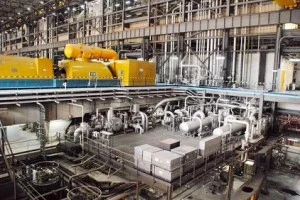 This was revealed by the Chairman of the Group, Mr. Kola Adesina during the 4th graduation ceremony of the National Power Training Institute of Nigeria (NAPTIN) Graduate Skill Development Programme (NGSDP) in Lagos.
According to him, the Egbin Power Station has an installed capacity of over 2,200 megawatts and generation had moved from 220 megawatts to over 1300 megawatts.
The Sahara group had sponsored 100 engineers for the training; 41 on distribution, 59 on generation. The Taraba State Government also sponsored 45 engineers; 31 on distribution, 12 on generation and 2 on transmission.
The newly graduated engineers were advised to be more focused and efficient in all their dealings if finally engaged in the system.
Nairametrics