EgyptAir has confirmed that Flight 804, traveling from Paris to Cairo, has disappeared. 59 passengers and 10 crew members were reportedly on board.
This was made known via EGYPTAIR twitter handle that reads:
'An informed source at EGYPTAIR stated that Flight no MS804,which departed Paris at 23:09 (CEST),heading to Cairo has disappeared from radar.
— EGYPTAIR (@EGYPTAIR) May 19, 2016'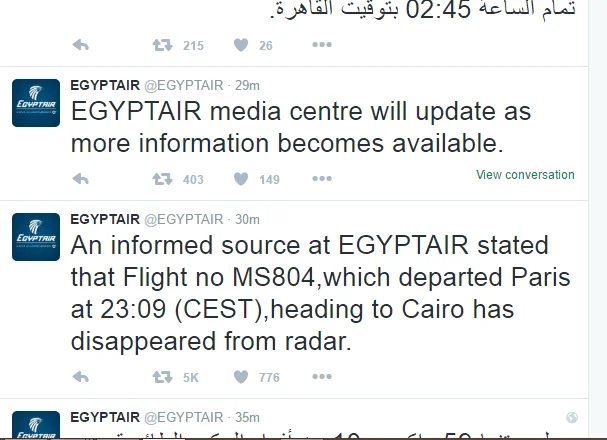 According to EgyptAir, the plane took off from Paris' Charles De Gaulle Airport shortly after 11 p.m. local time. Egyptian officials lost contact with the flight at 2:45 a.m. Cairo time.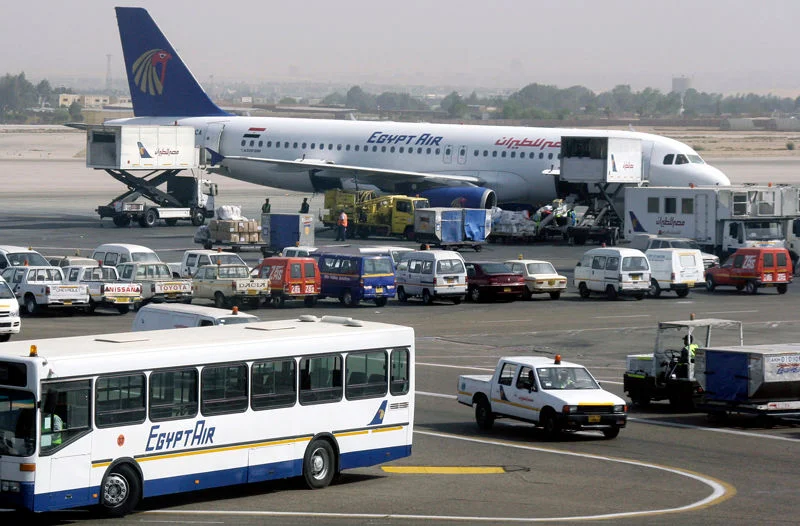 Flightradar24's tracking service
shows the plane disappearing from radar
over the Mediterranean Sea close to its destination. EgyptAir says the plane was flying at 37,000