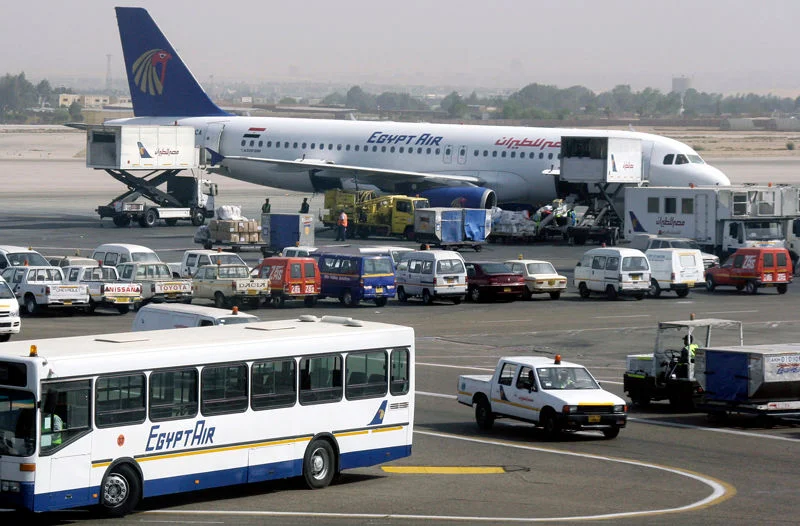 As Europe wakes to news of the missing flight, here is what we know at this point, four hours after the plane lost contact:
Flight MS804, en route from Paris Charles de Gaulle to Cairo, has disappeared from radar.
The plane, an Airbus A320, left Paris at 11.09pm on Wednesday night (21.09 GMT/22.09 BST/07.09am Thursday AEST).
The airline said contact was lost around 16km/10 miles inside Egyptian airspace at 2.45am local time (00.45 GMT/01.45 BST/10.45 AEST).
The plane was carrying 56 passengers and 10 crew: two cockpit crew, five cabin crew and three security personnel. The airline said two babies and one child were on board.
Search and rescue efforts are underway at the site where contact was lost, around 50-65km (30-40 miles) north of Egypt's coast.
The plane, on its fifth journey of the day, was travelling at 37,000 feet when it disappeared from radar.
EgyptAir says the captain has 6,275 flying hours, including 2,101 on the A320; the copilot has 2,766. The plane was manufactured in 2003.
Associated Press reports thatIhab Raslan, a spokesman for the Egyptian civil aviation agency, told SkyNews Arabia that the Airbus A320 most likely crashed into the sea.
· Reuters cites a French airport official saying of flight MS804:
'
It did not land, that is all we can say for the moment.'