Six members of the Ekiti State branch of the Nigerian Medical Association, including their driver, on Sunday lost their lives in a road traffic accident along Abuja-Kaduna Expressway.
The men were on their way to Sokoto for the 56th NMA Annual General Conference/Annual Delegates meeting when their vehicle was involved in a fatal crash.
A statement on Monday in Abuja co-signed by the NMA President, Dr. Kayode Obembe and Secretary-General, Dr. Adewumi Alayaki, identified the deceased as Dr. Alex Akinyele, Secretary, NMA Ekiti Federal Teaching Hospital, Ido Ekiti, and Dr. Tunde Aladesanmi, General Surgeon, FTH, Ido Ekiti.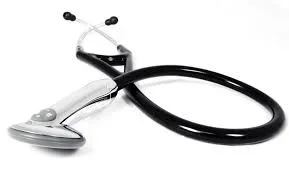 Others are Dr. O.J. Taiwo, Anatomic Pathologist, Ekiti State University Teaching Hospital, Ado-Ekiti, Dr. Ogunseye J.B, National Association of General and Government Medical and Dental Practitioners and National Secretary, Hospital Management Board, Ekiti, Dr. Olajide .O, President, Association of Resident Doctors,EKSUTH, Dr. Atolani Adeniyi, Secretary NAGGMDP, Ekiti State and Mr. Ajibola, NMA Ekiti driver.
The statement said other members of the delegates who survived the accident are in stable condition and are receiving medical attention under the auspices of the Chairman of the Kaduna State NMA and his team.