With less than a week to the gubernatorial election in Ekiti State, candidates are putting finishing touches to their campaigns. Except something unexpected happens to trigger a major swing in choice, many of the electorates have probably decided whom to vote for.
Naturally, all the candidates are talking up their chances in the poll – nobody goes into a challenge believing they are going to lose. However, every candidate has areas where they wished things were a lot favourable than it is now.
For instance, the Peoples Democratic Party's, PDP, candidate, Ayodele Fayose, is touted as very popular in the grassroots; but this popularity may not resonate across all local governments in the state.
Click here to read more
Source: Premium Times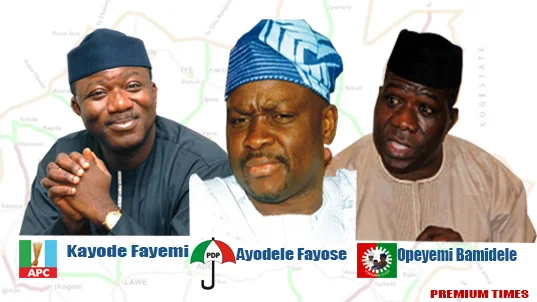 Picture credit: Premium Times