The developer of Eko Atlantic City, South Energyx Nigeria Limited, says it is set to celebrate a major development with the unveiling of the first completed residential building known as the 'Eko Pearl Towers'.
The unveiling, according to the promoters of the city, follows the inauguration last year of the Eko Boulevard, reputed as the country's first eight-lane city road.
The 'Eko Pearl Towers', which is the first residential development in the city, is a set of high-rise buildings privately owned and developed by Eko Pearl Construction Company, and consists of five high rise residential towers, each topped with luxury penthouse, and two and three-bedroom apartments.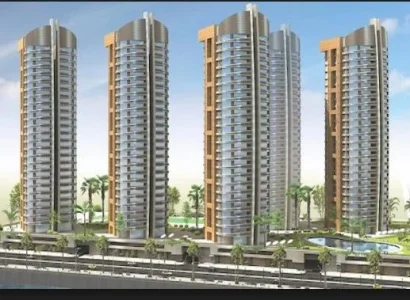 The firm said it would be unveiling the first tower known as the 'Black Pearl', while the second, the 'Champagne Pearl', is scheduled for completion next year.
"The Eko Pearl Towers will range from 24 to 33 floors; four apartments per floor, two apartments on the royal penthouse floors, a technical floor, terrace floor, a ground floor and a basement floor. Facilities at the new residential building include a pool, tennis court, squash court, fitness centre, meeting rooms, lounges and leisure areas suitable for families and professionals," the firm said.