Deputy President of the Senate, Senator Ike Ekweremadu, has condemned "in strong terms" the military siege to the South-East geopolitical zone, stating that dialogue and inclusion are the best options in resolving the agitation in the region.
Ekweremadu, in a statement on Thursday, called on the people of the South-East to remain calm as he and other leaders of the region were engaging the Federal Government in discussions to ensure that the Operation Python Dance by the military in the zone was called off soonest.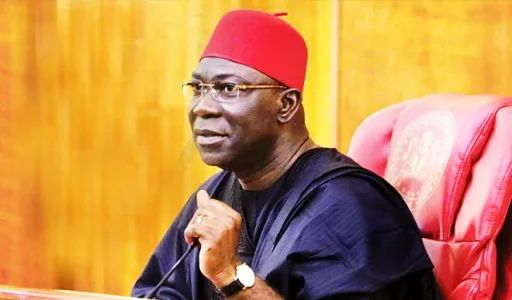 He said, "The military siege to the South-East is uncalled for because there is no prevailing situation in the region to warrant it in the first place. Instead, it is the Python Dance that appears to be creating problems and raising tension in the region. The agitation in the South-East at the moment is best resolved by way of dialogue and a sense of inclusion.
"I want to assure our people that I have been engaging the Presidency and security agencies meaningfully on the issue. It is my hope that the Operation Egwu Eke will be called off.