The Kaduna State Governor, Malam Nasir El-Rufai, on Friday outlined the plans of his party, the All Progressives Congress, on the review of the clamour for the restructuring of the country.
El-Rufai, who is the Chairman of the APC Committee on True Federalism, spoke with State House Correspondents on the issue.
He gave the following outlines:
1. Public hearings round the country from September 18.
2. To published call for memoranda and receive comments and memoranda, particularly from young people who have never been part of this restructuring conversation and we will go to every part of the country.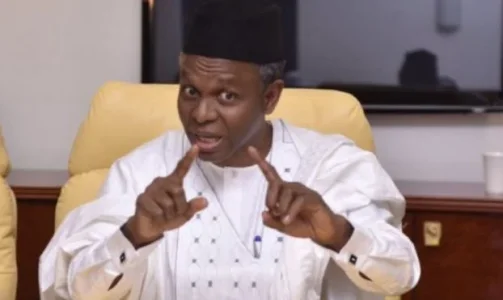 3. Public hearings all across the country and by the time we listen to Nigerians and synthesize their views, we will write and make recommendations to our party how to operationise true federalism as we have promised in our constitution.
4. To separate the signal from the noise.
5. Young people, whose country we are supposed to be restructuring, say.
He said the recommendations will be make available to the party and move on from there.