The Kaduna State Governor, Nasir El-Rufai has commenced receiving lectures as a part-time PhD student of Philosophy in Governance and Policy Analysis at the United Nations University-Merit, Netherlands.
This is a confirmation that Governor El-Rufai, is not ill and flown abroad for medical attention as being peddled in some quarters.
An online publication by the University dated March 7, 2017 at 8:23pm noted that the university had received new intakes and among them was el-Rufai.
The university said, "Yesterday a new batch of students started our Dual Career Training Programme to obtain a PhD in governance and Policy Analysis (GPAC2). Good luck to all!"
Also, a tweet by one of the lecturers of the university, read, "I'm looking forward to teaching H.E.@elrufai in November, student at UNU Merit/Maastricht University."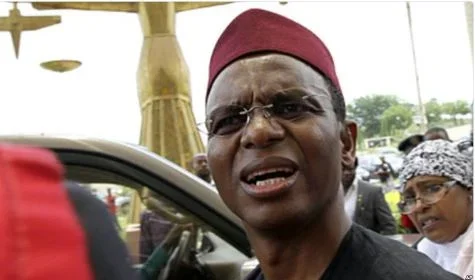 A top government official, who remarked under anonymity because he was not permitted to speak on the matter, told PUNCH Newspaper that "The governor is not sick but he is attending a programme abroad.
"That is why the Deputy Governor, Mr. Barnabas Yusuf-Bala, is presently acting Governor pending the return of the governor after the programme,"
Recall that the Deputy governor also received President Muhammadu Buhari lasy Friday when he returned from medical vacation.