Kaduna state Governor, Nasir El-Rufai on Thursday said that Nigeria may have to regulate social media if the medium is continually used to promote hate and division.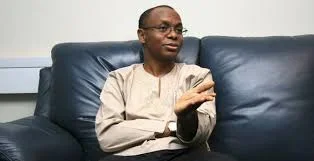 Speaking at the Social Media Week Lagos El-Rufai said, ''Those that are activists on social media , i warn you . You can use this tools to advance the causes of this country but you can also use it to divide it and deal with the consequences.''
''If you don't conduct yourself in a manner that is sensible, advances nation building, economic progress and equal opportunities for all, the social media will not remain ungoverned, you will be legislated against to govern how to operate in that space.
The Governor concluded by saying that there is enough laws in Nigeria to prosecute people that abuse the privilege of social media.