Hundreds of members of the Islamic Movement in Nigeria, South West zone, on Friday, joined calls by some Nigerians for the release of their leader Sheikh Ibrahim El-Zakzaky, Nigeria Tribune reports.
Speaking on behalf of the group at a press conference held at the Nigeria Union of Journalists (NUJ) Press Centre, Ibadan, chairman, Islamic Movement in Nigeria, South West zone, Mr Muftahy Zakariyah, warned that about 20 million supporters of El-Zakzaky may lose their patience at his continued detention by the Nigerian government.
Demanding a formal apology from the Nigerian Army, Zakariyah wondered why the Nigerian Army would reply the purported obstruction of the convoy of the Chief of Army Staff with killing hundreds of persons, including El-Zakzaky's family members and demolition of the home of their leader.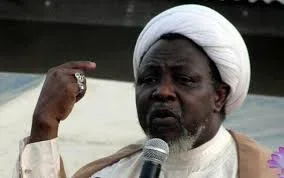 Aside the unconditional release of El-Zakzaky, the group, in what was termed "unjust genocide", demanded compensation for those that had been reportedly killed.
Zakariyah added that the Nigerian Army, rather than being the jury and executioner, should show evidence and follow up the case in court.
The group expressed reservations on the commission of Enquiry set up by the Kaduna State government to look into the issue, noting that the committee did not fairly capture all parties in the incident.