FOLLOWING President Muhammadu Buhari's refusal to assent to the new amendment to the Electoral Act, which seeks to re-order the sequence of the polls during general elections, strong indications emerged yesterday that Senators have begun moves to override his veto.
It was gathered yesterday that lawmakers from both the House of Representatives and the Senate have commenced the process of getting members to actualize it, just as they have however vowed to get the two- third majority required to override the president.
Before the letter from the President was read by the Senate President, Dr. Bukola Saraki, the Senate had moved into an executive session at 11.04am and resumed its plenary at 11.35am.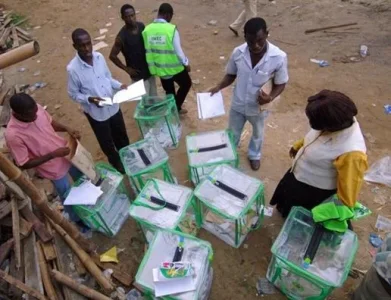 READ MORE HERE