The Senate yesterday formally put into motion the process of overriding President Muhammadu Buhari's veto of the Electoral Act Amendment bill 2018, by re-introducing the bill at plenary.
The bill was passed through first reading without any incidence as bills are not debated at this stage.
This is as the Senate directed its Committee on Ethics to investigate allegations that lawmakers are being offered bribes to vote against the amendment.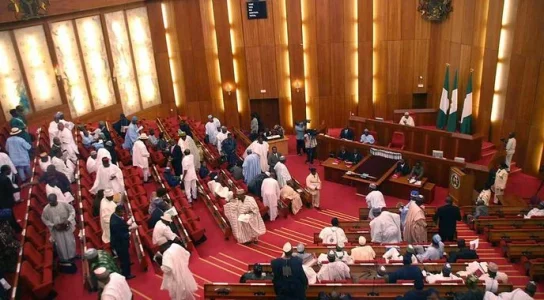 READ MORE HERE