The Central Bank of Nigeria, CBN has clarified that no private jet was used by its Governor, Mr. Godwin Emefiele, his immediate family or other principal officers of the bank during the burial of Emefiele's mother, stressing that its principal officers always use regular flights.
In a statement issued on Saturday by its acting Director of Corporate Communications, Mr. Isaac Okorafor, the apex bank maintained that its Governor and his family flew a commercial flight from Lagos to Benin for their mother's burial, stressing that: "Emefiele's mother's burial was a model in cost-cutting and an uncommon demonstration of his modest, "made in Nigeria" philosophy."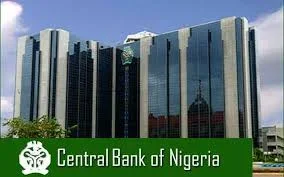 The statement explains, "The Central Bank of Nigeria (CBN) has, for several years in the past, used private and official chartered flights in making urgent travels to meet needs in remote, not-easily- accessible locations or in cases where timing might be critical to matters of urgent national importance.
"This practice was in place long before the assumption of office of the current Governor, Mr Godwin Emefiele. In fact it is on record that the past two CBN Governors actively used chartered private jet services to meet urgent national assignments".