The Emir of Kano, Muhammadu Sanusi II, has called for inclusion of Arabic education into mainstream of Nigeria's educational system.
The emir was quoted to have said this on Monday while delivering the Thomas Hodgin Memorial Lecture at the University of Oxford in the United Kingdom.
The lecture, titled 'Tradition, Modernization and Reform – The Institution of Emir as Change Agent', focused on the reform agenda the monarch is pursuing in Kano, which he hopes will see the codification of family law, reforms in education and the use of Zakkah, the mandatory alms giving in Islam, to set up foundations to systemically deal with some of the problems that bedevil Northern Nigeria.
The emir said it didn't make sense and was indeed counterproductive that millions of children and adults who can already read and write Arabic are classified as illiterate.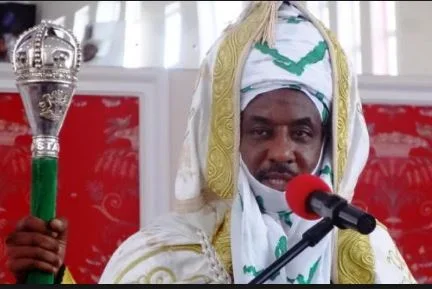 The refusal to recognise and value this learning, he said, is a costly by-product of British colonialism, which only recognised English-language literacy.
He therefore called on reform of the system that would allow some sort of certification for this learning which then allows those with this education to join mainstream schools to learn. The other option he said would be to employ teachers who could teach various disciplines in Arabic and make them part of the mainstream.
He said in an ideal situation, that would be his preference; but insisted provisions have to be made for the millions that are already literate in Arabic.
Ignoring these people, he said, has serious social consequences some of which are already evident.
Credits: PremiumTimes