GlaxoSmithKline on Tuesday appointed Emma Walmsley, its head of consumer healthcare, to lead the British drugs giant and develop new treatments in a fast-consolidating sector.
Walmsley, 47, succeeds outgoing chief executive Andrew Witty, who is retiring early next year after almost a decade at the helm.
Walmsley, who joined GSK from French cosmetics giant L'Oreal six years ago and has a background in marketing, will take up her new post at the end of March.
She will join six other women who currently head one of the 100 companies listed on London's benchmark FTSE index but will oversee the largest of the seven, which include EasyJet, led by Carolyn McCall.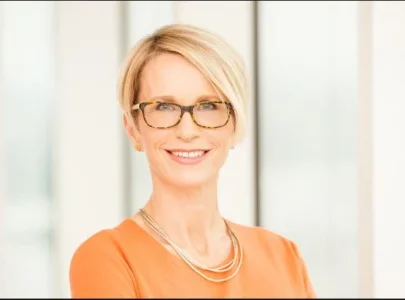 The global pharmaceutical sector has undergone major consolidation in recent years as companies battle competition for generic versions of their drugs.
"Emma is an outstanding leader with highly valuable experience of building and running major global businesses and a strong track record of delivering growth and driving performance in healthcare," GSK chairman Philip Hampton said in a statement.
"Under Andrew's leadership, GSK has successfully developed into a company with market-leading positions in pharmaceuticals, vaccines and consumer healthcare. These provide excellent platforms for sustainable, long-term growth," he added.