Emmerson Mnangagwa was sworn in on Friday as the third President of Zimbabwe, amidst cheers by thousands who gathered at the stadium.
Zimbabwean new President, Emmerson Mnangagwa has assured former president Robert Mugabe that he and his family would be safe in the country when the two men spoke for the first time since Mnangagwa returned home this week, state media said on Friday.
1. Known as "the crocodile" because of his political shrewdness - his Zanu-PF faction is "Lacoste"
2 Received military training in China and Egypt
3. Tortured by Rhodesian forces after his "crocodile gang" staged attacks
4. Helped direct Zimbabwe's war of independence in the 1960s and 1970s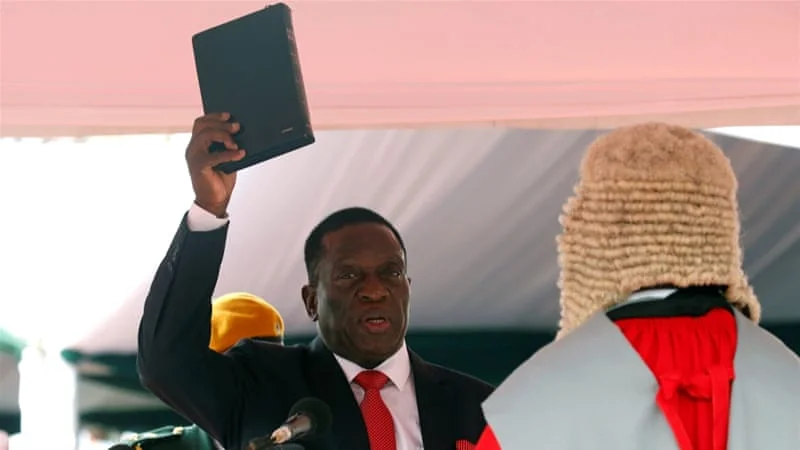 5. Became the country's spymaster during the 1980s civil conflict, in which thousands of civilians were killed, but has denied any role in the massacres, blaming the army
6. Accused of masterminding attacks on opposition supporters after 2008 election
7. Says he will deliver jobs, and seen as open to economic reforms
8. The exact year of Mr Mnangagwa's birth is not known - but he is thought to be 75, so nearly 20 years younger than his predecessor.
9. Born in the central region of Zvishavane, he is a Karanga - the largest clan of Zimbabwe's majority Shona community.
10. According to a United Nations report in 2001, Mr Mnangagwa was seen as "the architect of the commercial activities of Zanu-PF".