Manchester United have overtaken Real Madrid as the world's most valuable football team, according to business magazine Forbes.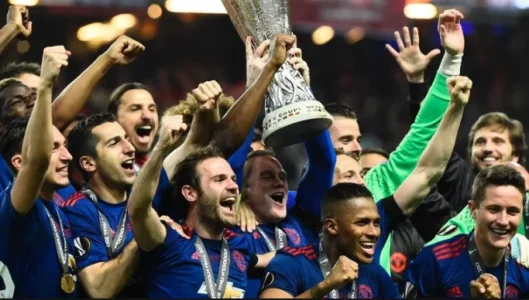 United were valued at $3.69bn (£2.86bn) and returned to the top of the annual list for the first time in five years.
Spanish club Barcelona were second with a worth of $3.64bn (£2.82bn) as Real $3.58bn (£2.77bn) went down to third.
Six English teams were in the top 10, with Manchester City, Arsenal, Chelsea, Liverpool and Tottenham joining United.
See top 10 below:
1. Manchester United $3.69bn (£2.86bn)
2. Barcelona $3.64bn (£2.82bn)
3. Real Madrid $3.58bn (£2.77bn)
4. Bayern Munich $2.71bn (£2.1bn)
5. Manchester City $2.08bn (£1.61bn)
6. Arsenal $1.93bn (£1.5bn)
7. Chelsea $1.85bn (£1.43bn)
8. Liverpool $1.49bn (£1.15bn)
9. Juventus $1.26bn (£976m)
10. Tottenham $1.06bn (£821m)