Enyimba international of Aba chairman, Felix Anyansi Agwu, has dedicated his side's 7th Nigeria Professional Football League title to the fans for their support all through the season.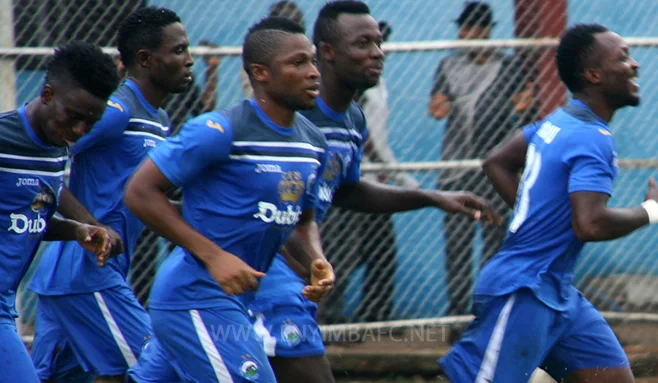 The Elephants of Aba were confirmed winner of the soon-to-end league season after sharing points with visiting Warri Wolves on match say 37 at the Aba township stadium on Sunday.
The NFF technical committee chairman also commended the Abia State governor for his ruthless support for the team since his arrival, adding that the people of the state have been awesome.
Anyansi Agwu: "This is an important day for us and an important day for our fans. They backed us throughout and this victory is for them."
"They have shown that they are the best fans in Nigeria by standing by us throughout. I thank them and the club thanks them."
"This is a great day for Abia State and we must also thank the State Governor, Dr. Okezie Ikpeazu for his strong support."
Meanwhile, the team's manager, Kadiri Ikhana, has equally expressed happiness after helping the two-time African champions clinch the NPFL title.
He explained that hard work and commitment were the major factor that helped them all through the season, adding that support from the chairman, governor and most importantly, the fans kept them going to win the title.
Ikhana, whom many predicted to retire this season, hinted that the preparations for the coming season starts now, meaning he might be managing the club again next season.
Kadiri Ikhana: "We're happy that we have won the league again. As a coach I'm happy and I commend the players for their commitment."
"I really thank the fans too. You saw how they turned out in their thousands today to support us. It helped a lot."
"In everything one must thank God so I give God all the glory. We must now regroup and come back stronger next season."
The champions will play their final league game for the season at the Teslim Balogun stadium in Lagos against sunshine, when the curtain of the 2014/15 league draws to a close.