Yunusa Dahiru, the man accused of kidnapping the Bayelsa girl Ese Oruru has been released on bail after six months in prison custody.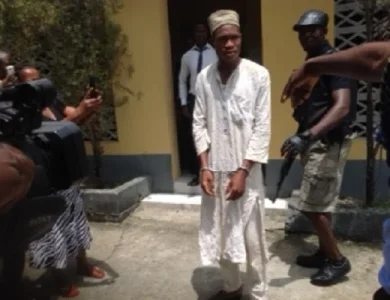 A Federal High Court sitting in Yenagoa, the capital of Bayelsa state granted him bail but due to the stringent conditions laid down by the court, Yunusa could not meet the conditions until Friday.
Speaking to Daily Trust in Kano yesterday, Yunusa, popularly known as Yellow noted that he has learnt lessons.
"I have learnt my lessons. This case has taught me a lot of lessons and shaped my life. I will be cautious on how to relate with others in my future life. Though I was sent to prison, Muslim brothers from the North under the auspices of Muslim Lawyers Association of Nigeria (MULAN) are always helping me.
"I thanked everybody that directly or indirectly assist me in this case. I am the happiest person today because I am reuniting with my family after spending six months in prisons. Though the case is not over, I am confident the truth will prevail."
Also speaking, the Chairman, Muslim Lawyers Association of Nigeria, Kano state chapter, Sheikh Mujiburrahman, commended the court for relaxing the bail conditions and some Christian volunteers for standing as guarantors.
On her part, Barrister Huwaila Muhammad Ibrahim said over 100 lawyers had volunteered to stand for Yunusa with Sheikh Alhaji Yunusa Usman (SAN) as the leading counsel.
The case has been adjourned till September 13, 2016 for continuation.