Justice Aliya Ngajiwa of the Federal High Court, Yenagoa, Bayelsa State, on Thursday approved an application by lawyers to Ese Oruru, requesting the court to take the minor's evidence in camera.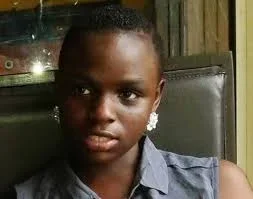 The law permits courts to hear evidence in private in cases that would breach trade secrets, national security or matters involving minors.
This implies that the media or people not directly involved in the matter would not be allowed in the court to hear the girl's evidence on scheduled dates.
However, the lead lawyer to the defendant, Mr. Kayode Olaosebikan, earlier maintained that there was no merit in taking Oruru's evidence in private.
He argued the identity of the minor and issues concerning the matter were already all over the Internet, print and electronic media.
Oruru, 14, was allegedly abducted, forcibly married and impregnated by Yunusa Dahiru alias Yellow, a Kano indigene.