DISCLAIMER : THIS ARTICLE DOES NOT IN ANY WAY REPRESENT THE OPINION OF NIGERIAN BULLETIN ON THE ESE ORURU ABDUCTION SAGA.
There is a usually predictable, almost robotic, pattern of reaction to any story in which an individual or a group from the north of Nigeria is a major character. This is the error of contemptuous generalisation, taking the action of a few individuals for a collective decision of the entire region. Or visiting the "sins" of the colonial north upon the millennial. This diseased lockstep of the mind is then applied to our social interactions, influencing both the outcomes of our political activities and even one's sense of safety or social integration in any region other than ours.
The case of Ese Oruru, a girl of 13, 14 or 17, depending on the narrative one subscribes to, only opens a big playgroup for some of the most bigoted suspects to amuse us with their insularity. These analysts and emergency activists proudly exhibit how they were influenced by stereotypes and sincere ignorance to perceive and portray the north as a continent of barbarians. This is an easy inference from the barrage of insults and condescending commentaries that attribute the travail of the "southern girl" to the religion of Islam and people of the north.
The bottom line of her story, as popularised by the north-shaming narrative is, Ese was kidnapped in Bayelsa by an 18 year-old Yunusa Dahiru, also known as Yunusa Yellow, and taken to Kano where, against her will, she was forced to become a Muslim, married to the boy, and then sheltered in the palace of Emir Muhammadu Sanusi II of Kano Emirate. Thus, the catch lines, especially for those yet to forgive Sanusi Lamido Sanusi for his part in the fall of a "southern President" became: "Emir Sanusi Abducts Bayelsa Girl", "Emir Sanusi Forces Bayelsa Girl into Islam", "Emir Sanusi Justifies Kidnap of Bayelsa Girl", and the stories came in various screaming headlines and sensationalised by both the mainstream media and blogs desperate for massive web traffic and mischief. A pathetically ingenious blog even carried that Ese was abducted by Yunusa to be made the Emir's concubine, citing the former CBN Governor's recent marriage to an 18 year-old and describing him as paedophile!
The embarrassed Emirate Council countered the sensationalised narrative, confirming its awareness of the story and the role it played. The Council was approached by the family of Yunusa and, in its disapproval of the mode of union between Yunusa and Ese, it wrote to the Kano State Shari'ah Commission and the Office of the Assistant Inspector General of police, Zone 1, to have the poor girl reunited with her family. This was the last the Emirate heard of the case until it became a viral advocacy that attributed to it a role it didn't play.
"At the police office," according to Yunusa's 55-year-old father in a March 2 interview with the Premium Times, "And before Ese's family, the girl cried that her life was in danger and that she rather died than go back with her family. In sympathy, the police said Aisha should be taken back to Kura."
That account of Ese's "father-in-law", Malam Dahiru Bala, indicts the Police as culprits in this story, and also contradicted what she told newsmen at the Police Headquarters in Abuja: that she didn't know how she got to Kano; that Yunusa wasn't even her boyfriend, just a patron at her mother's restaurant; that she didn't remember consenting to elope with Yunusa; that she didn't recognise her mother when the latter came to Kano; that she wasn't married to Yunusa; that her conversion to Islam was not consensual; and that she regretted what happened and that, if she sees her alleged husband, she wouldn't even know what to do, because "I'm confused… I don't know what to do." This is from her interview with The Sun of March 3, 2015. Ese's post-freedom accounts are even more intriguing, as claims of her love affair with Yunusa is now even dubious. But what may frustrate the denial is her mother's version of the story, that when she found out her little girl was missing, the first suspect was the 18-year-old Hausa boy. But what matters now that she's regained her freedom is the legal perspectives of this unfortunate, as the dual legal systems operational in both the south and north have provisions for penalising the guilty party at the Court of Law.
While we await the outcome of that, it's pertinent to challenge the mischievous labelling of the north and its people in the court of public opinion by a legion of bigoted southerners who wore the garb of activism not truly out of sympathy for the girl, but to amplify their bigotry. Some of them are the same hypocrites who dismissed the abduction of Chibok girls as a hoax and anti-Jonathan propaganda. Because the case of Chibok is, as expressed in pidgin, "na dem-dem!" – a northern affair. Their empathy is thus geographically responsive.
If the welfare of the girl was indeed their concern, why are they silent about the growing baby factories across the southern half of the country? They can't claim to have no knowledge of the existence of these dehumanising places. A few months ago, in Asaba, police detectives raided a place opposite the Federal Radio Corporation of Nigeria office to free 8 pregnant teenagers. On June 13, last year, Enugu State Police Command raided a baby factory in Etiti in Amankwo-Ngwo Udi Local Government Council to free pregnant girls as young as 17. And even in Ese's place of origin, activities similar to such advocacy-worthy atrocity takes place. Not long ago, the State Coordinator of Child Protection Network, Ms. Mariam Kombo-Ezeh shared stories of child abuse in Bayelsa State including the death of a 7-year-old from HIV/AIDS acquired from a rape. She also recounted the story of a 4-year-old girl raped to death by a 40-year-old man, but how many of these self-styled activists know the 40-year-old monster or bother to track this case and ensure delivery of justice? Theirs is only to sensationalise that of a particular people, which they generalise to register their savagery.
If ignorance had not been applied in our clamouring for the freedom of Ese, whose case is of course heart breaking to all sane minds, the north and Islam wouldn't have been made scapegoats of a teenager's foolish adventure. A simple enquiry would've shown that Islam does not condone elopement, and it's perhaps the same wisdom the Kano Emirate Council identified with, in admonishing the Police and Sharia Commission to "repatriate" her. The Muslims have their tradition for formalising union between a man and woman, referred to as "Katb el-Kitab" – marriage contract. In a famous Hadith, the Prophet of Islam said: "Any woman who gets married without the permission of her guardian, her marriage is invalid, her marriage is invalid, her marriage is invalid." Note the repeated clause. What Yunusa did is a crime that has no place in Islam or the northern society. Activist-types barely disguising their pet bigotries insisting that it is, for purposes of their own devising, will not make it so. They will only make communication and mutual understanding more fraught. My God save us from us!
By Gimba Kakanda
@gimbakakanda on Twitter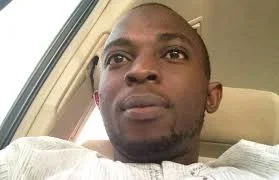 Last edited: