Yinusa Dahiru, the man who allegedly abducted, raped and impregnated 14-year-old Ese Oruru, has named the baby girl from prison.
The father named the baby Fatima. In Arabic the meaning of the name Fatima is: Captivating.
Ese delivered a baby girl on Thursday morning at the Government House Clinic after she went into labour at her Police Officers Mess temporary residence.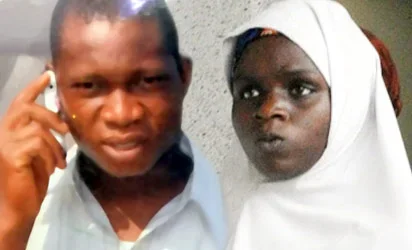 Yinusa who was granted bail since April but has been unable to meet the bail conditions and is remanded at the Okaka Medium Security Prisons was said to have broken into smiles when he was told that Ese had given birth to a baby girl.
Sources at Okaka Prison said Yinusa was very elated over the news and he immediately said he was going to name her Fatima, a name borne by the daughter of Prophet Muahammed, The Sun reports.
Yinusa was said to have expressed eagerness to see his daughter when he was told that the girl took after his complexion.