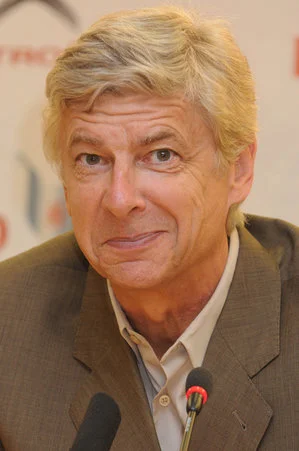 Arsenal made a terrific comeback to secure a 2-2 draw against Everton in the late kickoff game in the English Premier League.
It looked like it was going to be Everton's day,however Arsenal showed great character and resilience to come from two goals down and draw the match.
The manner Arsenal executed the comeback was remarkable,leaving it very late in the game to steal a point.
With many not reckoning with Arsenal as a title contender,it was the sort of game that looked as though critics have been vindicated earlier on in the match.
Arsenal lacked the invention in the early stages of the game,but Everton were committed to their cause,laying claims to being a top team.
Coach Arsene Wenger made five changes from his last team,with an eye on the return leg of the Champions League playoffs against Beskitas next week.
But Roberto Martinez tactically got the better of Wenger in the first half,outwitting the Frenchman with Arsenal looking lost in transition.
Everton got their noses in front through Seamus Coleman whose close range header opened the scores
Romelu Lukaku showed why Everton had so much faith in him by paying Chelsea £28million to permanently sign him.
Last season,Martinez placed Lukaku on the right wing in this same fixture at Goodison Park in order to use his strength to muscle out Arsenal's left-back,this year he replicated that and it did pay dividends.
With just two minutes to the end of the first half,Everton broke free and were on a counter,who else to lead the chase than Lukaku.
The Belgian skipped past Per Mertesacker and laid the ball to Steven Naismith who slotted the ball beyond Wojiech Szczesny to make it 2-0.
History was about repeating itself all over again,Arsenal trailing and being second best to Everton in a game for the second successive season.
Olivier Giroud was brought in at the start of the second half for the ineffective Alexis Sanchez,who had a bad first half game.
The Frenchman was left in space at the mercy of an empty net but he ballooned Chamberlain's cross way over instead of aiming accurately for the post.
It was a leeway that Arsenal should have capitalised on as Everton were becoming flatfooted and loosing steam.
Giroud had a couple of shots afterwards,one that went narrowly off the post and another that Tim Howard did well coming out to save.
Wenger made some changes,bringing in Santi Cazorla who completely changed the hallmark of the game for him.
It was the Spaniard who made the low cross that Aaron Ramsey latched on to tap into the net.
Giroud completed the comeback heading in the equaliser in the 90th minute to level the scores.
Arsenal would be happy knowing that they didn't bottle it and that they left the game with something,but Everton will be disappointed how they missed all three points.