The Supreme Court on Friday dismissed an appeal by a former Governor of Adamawa State, Murtala Nyako, seeking an order reinstating him to office to enable him to complete his truncated second term.
Nyako still had 10 months left to spend in office when he was removed by the Adamawa State House of Assembly on July 15, 2014.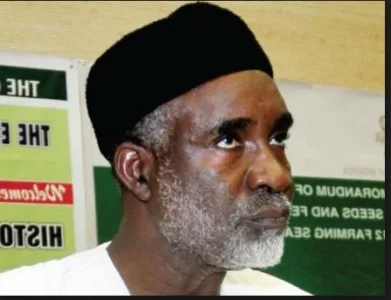 The seven-man panel of the apex court led by Justice Tanko Muhammad held in its judgment that it agreed with the earlier decision of the Court of Appeal that declared Nyako's removal from office as illegal, but can not einstate him because his lawyer had compromised the case at the Court of Appeal by withdrawing the prayer seeking the ex-governor's reinstatement.
Mr. Nyako was removed on July 15, 2014, after 17 of 25 members of the Adamawa State House of Assembly adopted a report of a panel set up to investigate him for alleged corruption.