Ivory Coast's former first lady Simone Gbagbo goes on trial today in the main city, Abidjan, on charges of crimes against humanity.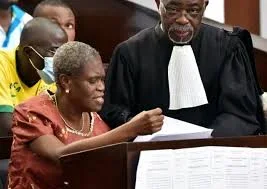 Known as the "Iron Lady", she has already been sentenced to 20 years in prison for "attacking state authority" over her role in post-election violence in 2010 that left more than 3,000 people dead.
The conflict ended when her husband Laurent Gbagbo was captured by UN and French-backed forces loyal to current President Alassane Ouattara.
Mr Gbagbo is facing war crimes charges at the International Criminal Court.
Last edited by a moderator: