Niger Delta ex-agitators, under the aegis of Presidential Amnesty Phase II, on Monday threatened war over the Federal Government's alleged plan to slash the 2016 budget for the Presidential Amnesty Office.
They argued that the proposed N20bn for the initiative was unacceptable to them.
The ex-militants comprises those in the 6166 Presidential Amnesty Phase II, 3142 and 20192 Ex-militants Phase III and Phase I.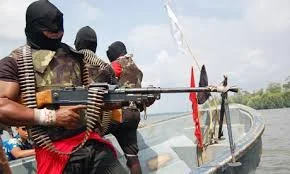 While the protesters said the amount could not cater for their monthly stipends, they urged the Federal Government to respect the Memorandum of Understanding it signed with them.
PUNCH