UNDER what circumstance did former Nigerian Social Insurance Trust Fund (NSTIF) Chairperson Dr. Ngozi Olojeme obtain $2.8 million and N240 million from a businessman, Prince Arthur Eze?
This is the puzzle the Economic and Financial Crimes Commission (EFCC) is trying to unravel as it probes Olojeme over the matter.
She was said to have collected the N240million from an account with no Bank Verification Number (BVN).
She is also in fresh trouble for operating 50 accounts with different names in different banks and links with five companies.
But the most startling revelation was the recovery of multiple passports from Olojeme's house by EFCC detectives.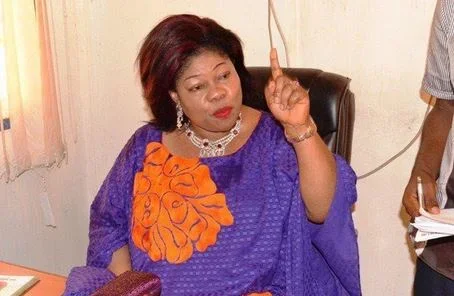 READ MORE HERE