A grenade blast hit a mosque in a busy district of Ethiopia's capital, Addis Ababa, wounding more than a dozen people, government spokesman Getachew Reda said.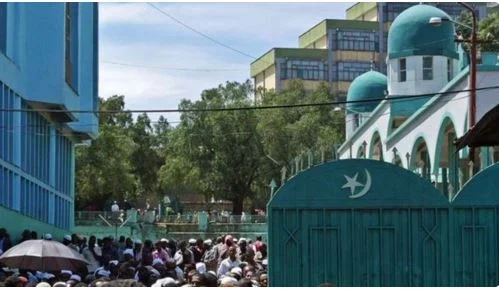 Authorities are unsure who is behind the attack at the Grand Anwar Mosque but are investigating, Information Minister Getachew Reda said.
The Addis Standard earlier reported the noise heard in the area was the result of an electrical pole collapsing.
Several rebel groups are fighting low-levels insurgencies in Ethiopia.
A court in Ethiopia sentenced 18 Muslims, including clerics and a journalist, to up to 22 years in prison under controversial anti-terrorism legislation in August.