Three people have been confirmed dead and four others injured in a bomb explosion in Kontagora, Niger state.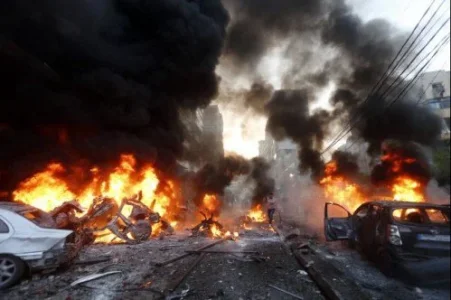 The explosion occurred in Gari market, a few kilometers from Kontagora town on Saturday when a man in military uniform detonated the bomb and died in the process.
The Police Public Relations officer, DSP Bala Elkana who confirmed the explosion said it was as a result of wrong handling of explosives device by a newly recruited soldier identified as private Tanko Damina who just came back from Maiduguri.
According to Elkana, Tanko Damina was in the habit of showing explosives to the villagers to prove that he was involved in the Maiduguri operation against the Boko Haram terrorists.
"Tanko Damina used to carry the explosives on his body around the village to show off to the villagers. The explosion was as a result of wrong handling of the explosives. We thank God that it was not a market day, the casualty would have been very high".
Elkana assured that there is no need for panic because the incident was not caused by a suicide bomber, adding that "it was an accident like I told you".
The police spokesman said the force and the army have despatched anti-bomb experts to the home of the deceased to check if there were other IEDs in the residence.