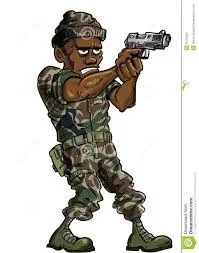 The optimistic "Africa Rising" slogan has been looking a little tired of late, as its critics point out that higher growth rates do not necessarily deliver either jobs or poverty alleviation. There has been less focus on another area where the "Africa Rising" narrative also seems to be failing to deliver: Improved security for the continent's 1.1 billion inhabitants.
The last year has seen a spate of high-profile, hugely embarrassing domestic-security lapses in two of sub-Saharan Africa's key economies, each regarded in the West as trusted partners and regional anchor states. The notion that the continent was growing increasingly capable of policing itself took a knock during the Westgate siege in Kenya last September, in which 67 people died. More recently, Nigeria's armed forces have been publicly humiliated by the failure to free more than 200 schoolgirls taken hostage by Boko Haram militants and a series of escalating attacks in that seizure's wake.
What is striking about both episodes, on opposite sides of the continent, is that they have involved national armies ordinarily regarded as amongst the continent's best. In the wake of the 1994 Rwandan genocide, Africans were determined to take responsibility for their own security by gradually phasing out reliance on armed interventions paid for and mounted by the West. Nigeria and Kenya are seen as crucial in that effort.

Click here to read more
Source: #GulfNews