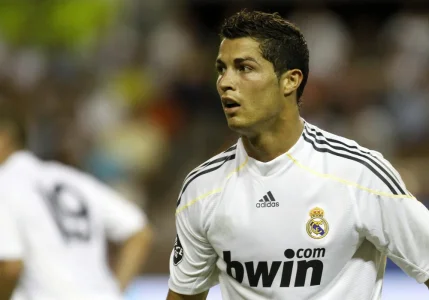 Former Manchester United player Cristiano Ronaldo has revealed that he would love to make a return to the club.
Ronaldo who left the Old Trafford outfit for a then transfer record of £80million to join Spanish giants Real Madrid in 2009,admitted that he wants to "one day" return to the club.
"I love Manchester," he told The Telegraph. "Everyone knows that. Manchester is in my heart and I left many good friends there."
Ronaldo this week voiced his displeasure at the transfer policies of Real Madrid,criticising the sales of Xabi Alonso and Angel Di Maria,saying that "he would have done things different,if he was in charge."
The Portuguese also noted that his former club United,will be stronger with the acquisition of Di Maria and Radamel Falcao,noting that he has huge admiration for the latter whom he would love to play with.
Ronaldo further stated that "you never know",speaking about the possibility of playing with the Colombian,further fuelling speculation that he could re-join United in future.