Femi Falana (SAN), at a press conference in Abuja on Thursday disclosed that has said that Shettima Yerima, the leader of the northern coalition, that issued a quit notice to the Igbo, resides in Lagos state.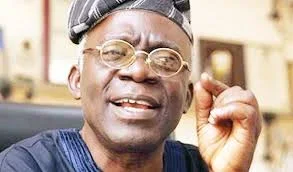 READ:
All Igbos Must Leave The North Within 3 Months - Northern Group
According to THE CABLE, Falana also criticised Ango Abdullahi for backing the quit order. He said, "The man who is giving quit notice does not live in the north; he lives in Lagos. I am saying this, Shettima Yerima lives in Lagos. He is a Lagos man. So to live in Lagos and be giving quit notice is not the answer.''
"Poverty is the same all over the country; injustice is injustice all over. So, there is no nation without challenges and there is no nation without problems. It is the ability of a nation to rise to the challenge that matters," he said.
"Those who are talking about restructuring, many of them are talking in the air. We must concretise this now. You can't have political restructuring without economic restructuring. If you are talking about restructuring, you can't be selling the assets of the country to individuals," he said.
"Those who are talking of restructuring and federalism are not interested in these areas. But we must all remind them that the Awolowos, the Ahmadu Bellos and the Azikiwes of this world addressed social services for our people. That is no longer the case. So, please this talk about restructuring and federalism must be concretised.
"You can't be going to Abuja every month to take money and yet, you are talking of true federalism. True federalism means you must produce what you need in your area and then, we can ask everybody to pay tax."