Former minister of Aviation, Femi Fani-Kayode has revealed a shocking revealtion about an impending coup in Nigeria over the ill-health of President Muhammadu Buhari.
The PDP chieftain added that powerful force had decided to force Acting President Yemi Osinbajo to resign if unexpected happens to President Buhari.
Fani-Kayode in his latest article titled:
'THE RINGING OF COUP BELLS AND A CAUSE FOR DEEP CONCERN
', noted that ever since 1966, the northern ruling class had always effected a coup d'etat whenever they feel sufficiently threatened with the loss of power.
"The only time that they failed to do this, to their eternal regret, was when President Goodluck Jonathan succeeded President Umaru Yar"Adua after the latter's death in 2010.
"Up until today they blame my friend and brother Lt. Abdulrahman General Dambazau for that failure and they felt he was weak and cowardly. This is because he was the Chief of Army Staff at the time and he did not strike.
"He paid a heavy price for his "weakness" and for not doing their bidding a few years later because when Buhari came to power in 2015 instead of appointing him Minister of Defence or National Security Advisor, which is what he had originally been penned down for, he appointed him as Minister of Interior which is far less strategic and important.
"President Muhammadu Buhari was "elected" into office that year and now his fate is similar to Yar'Adua's. He is chronically ill and he is NOT coming back to lead and rule as he once did because he will NEVER be the same again.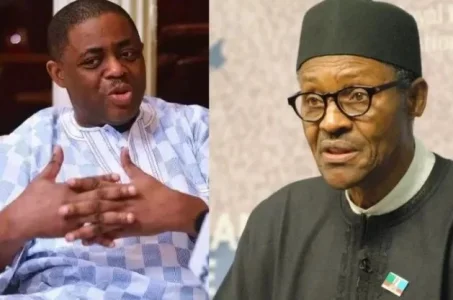 He stated further that "Once he (Buhari) dies the northern ruling class have already decided on what to do. They will give Vice President Yemi Osinbajo an ultimatum and they will threaten him and ask him to resign.
"They have resolved that they will not allow power to go to the south and they will encourage their senior officers in the military to effect a coup.
"In doing so they are only doing what they have ALWAYS done when they feel sufficiently threatened with the loss of power. That is their way. And that is the measure of their ruthlessness and determination to hold on to power".
Meanwhile, the Presidency are at loggerheads over who will sign the 2017 budget which the National Assembly has approved since last Thursday.