Former Minister of Aviation, Femi Fani-Kayode, has reacted to the appointment of his former wife, Saratu Atta by the president-elect of Ghana, Nana Akufo-Addo.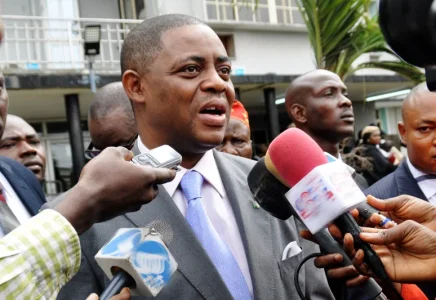 Saratu was appointed on Wednesday as a personal assistant to serve in his government which will be inaugurated on Saturday.
"I am very happy for her," Mr. Fani-Kayode told popular daily yesterday.
"She certainly deserves it because she's been working with Akufo-Addo for so long and I am sure she will do a great job.
Akufo-Addo is my good friend and a great man. I think that's why they were able to remain focused after narrowly missing the Ghanaian presidency in 2008 and 2012."
Fani-Kayode married the 53-year-old woman, Saratu in 1987 and bore him a female child named Folake in the same year. They parted ways around 1989 when Mr. Fani-Kayode found a new wife, Yemisi Wada.