The minister of Works, Power and Housing Babatunde Fashola tendered an apology to the law makers for his recent alleged disparaging remarks powers to alter projects in budgets.
In a humuliating clamp-down, he said he had been quoted out of context by the media and blamed journalists for his ordeal with lawmakers.
The minister, who appeared before the House of Representatives Investigative Committee on Breach of Privilege, Violation of Appropriation Act and Incitement of the Nigerian Public, refused to take responsibility for what was published in newspapers, describing the reports as misrepresentation from the interview he earlier granted.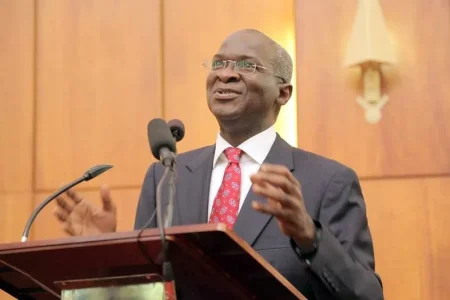 Fashola was quoted as saying legislators had stark and worrisome knowledge of the budget process and further queried the power of the National Assembly to alter the 2017 budget after the budget defence exercise.
He said in the interview he granted TheCable, he merely spoke about projects across the country and the problem of his ministry's budget.
The minister said after the appropriation Bill was passed, the Ministry of Budget and Planning had written to all ministries asking for comments about changes in budget proposal and estimates presented by President Muhammadu Buhari to parliament and the appropriation bill passed by parliament.